About us |
Hard as Rocks, Wellington/Kapiti
Francis Bognuda is your local Hard as Rocks distributor for the Wellington and Kapiti region.
Since Hard as Rocks began operating in the Wellington region in 2011, Francis and his team have completed many exciting projects from small residential builds to large commercial projects.
With a vast amount of knowledge and expertise Francis and his team will be able to assist you with all aspects of your stone veneer project. We are available to discuss your ideas, provide advice and guidance, and a free no obligation quote for your project.
If you are considering using Eldorado Stone you are welcome to view our products on display at Tile Direct retail stores in the Hutt Valley or Kaiwharawhara Road or contact us directly. We also regularly make appearances at the local home shows in Wellington where we are on hand to discuss your project with us.
For more information contact Francis today
---
Testimonials |
What our clients say
"...Hard as Rocks are a pleasure to deal with, the product range is extensive and workmanship on site is extremely well finished at a cost effective price! The service which they offer us is great and the end results look fantastic. All of our clients which have used Eldorado Stone product are extremely happy." - Darren Sears, Director, Stonewood Homes Wellington Ltd
Estilo Homes has used Hard as Rocks Wellington exclusively for our feature stone work now for several years and have been very satisfied with both the product, and the installation service.
The range to select from is extensive which is important from a client perspective, and the product goes up quickly and easily and can be treated as a 'feature' rather than structural, which is important from a build perspective.
We look forward to offering this range as an option for any clients interested in achieving a quality stone look product for many years to come.
Regards
Jodie Starling
Design and Build Consultant
Estilo Homes
"Good afternoon all,
This is just a brief note to inform you of what a great job your installers did here last Friday. The three guys, Rob, Blackie and the third young guy who's name sadly escapes me, did a fantastic job of installing the stacked stone for my new fire surround.
They worked all day without a break, were conscientious of the out come I wanted as the client and displayed a real attention to detail when installing the product, that by all accounts is not without it's design complications.
All too often in the trade and service industries, the only feedback received is complaints and negative comments, so please ensure these guys are acknowledge for their stellar work here last Friday, along with my gratitude to you all for your assistance, from start to finish, in this project.
Very pleased,"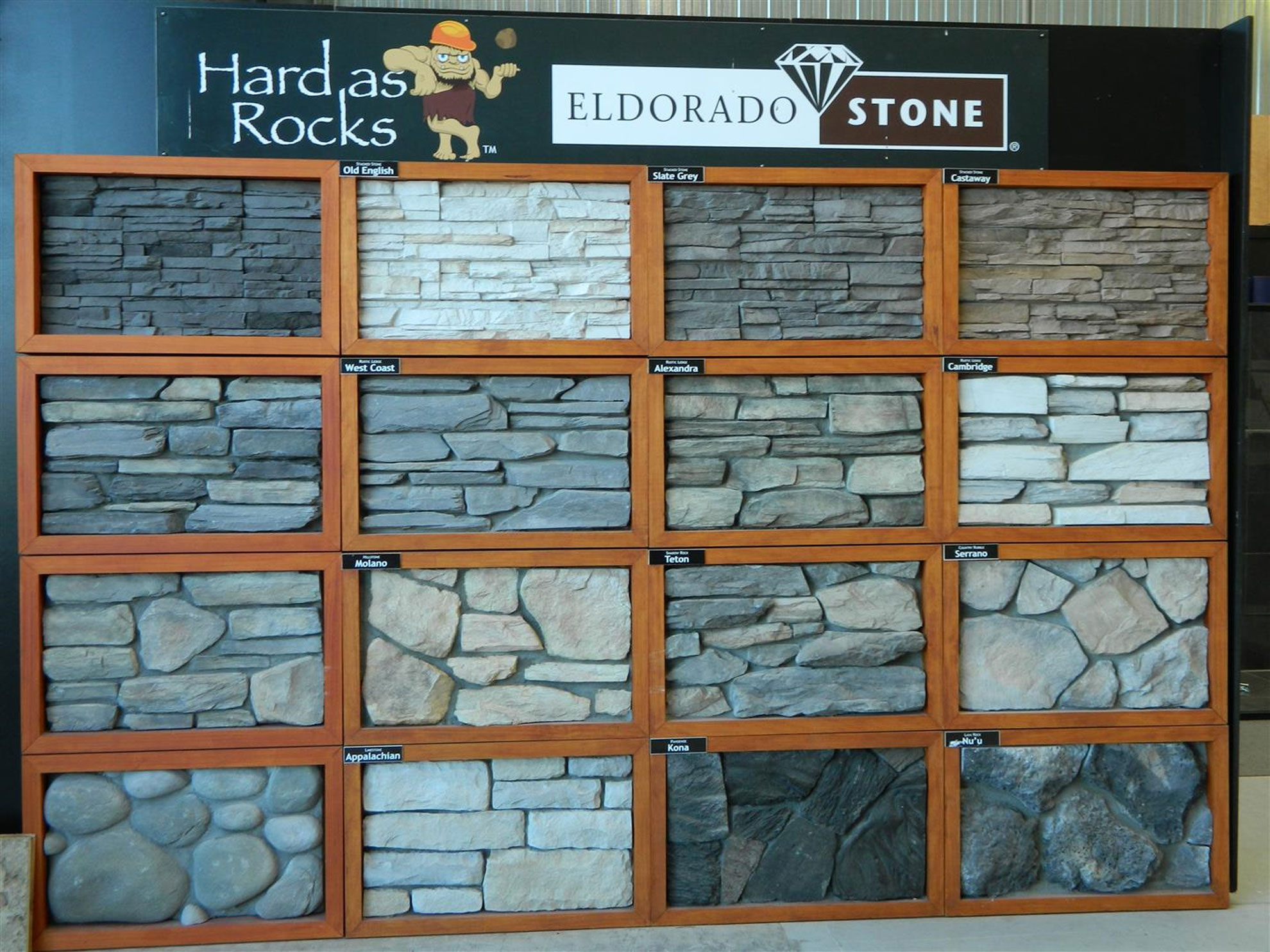 Steve Bonham
---
Showrooms |
Displays
Our displays for HAR are situated at: Tile Direct, 15 Kaiwharawhara Rd, Wellington & Tile Direct, 399 Hutt Road, Petone
---
Projects |
North Island
North Island >
Wellington/Kapiti
> Contact Details
Francis Bognuda
Wellington, Kapiti, Wairarapa
Mobile: 021 525 799
Free Phone: 0800TILES2
wellington@hardasrocks.co.nz
Showroom
Tile Direct 399 Hutt Road, Petone